Pete the Cat
Pete the Cat is a groovy, blue cat. No matter where he goes, Pete the Cat always keeps his cool. He loves surfing, playing baseball and guitar, spending time with his friends, and trying new things
Gus
Gus the platypus just moved to Pete's town. He is Pete's quiet, kind and gentle friend. A little shy around others but has a great passion for music! He is an excellent drummer.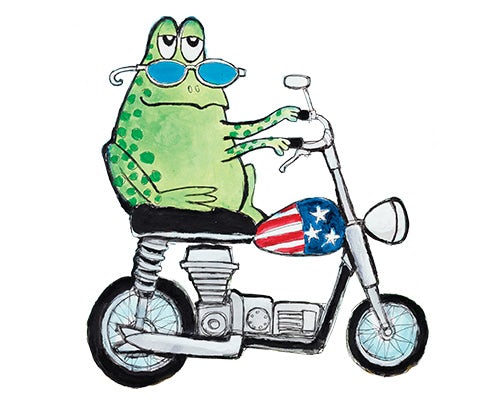 Grumpy Toad
Grumpy Toad is usually grumpy, but he truly cares about his friends—he shared his magic sunglasses with Pete. He is slow to show when he's happy, often coming across glum and disheartened. He loves riding his motorcycle and he plays a pretty good bass guitar!
Alligator
Alligator is Pete's strong and brave friend. He is always hungry and looking for food. He tends to be a little clumsy often knocking things over with his large tail. Alligator's hobby is jazz music.
Squirrel
Squirrel is Pete's timid and nervous friend. Squirrel is full of energy but slightly insecure. Squirrel worries about things going wrong and is afraid of getting lost.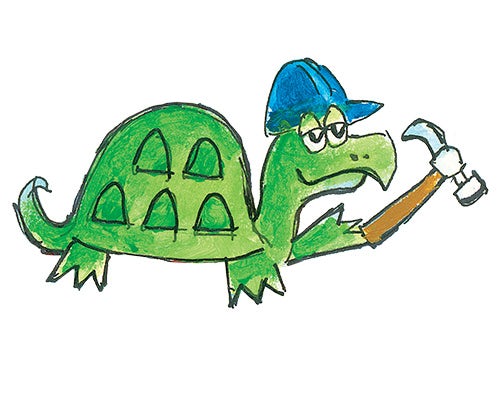 Turtle
Turtle is Pete's laid back friend. Always calm even in a crisis. He is introverted and sometimes just needs quiet time in his shell.
Callie
Callie is a happy go lucky friend of Pete's. She loves the color pink and Pete (though it's a secret)! She is always optimistic and sees the bright side of everything.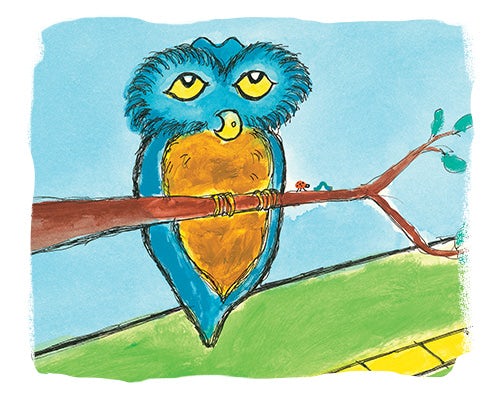 Owl
Owl is Pete's wisest friend. He is quiet and observing. He always gives Pete good advice.
Octopus
Octopus is Pete's friend. He loves juggling and having fun.
Goldie
Goldie is Pete's pet goldfish. He loves to paint pictures of her.
Bob
Bob is Pete's brother. He taught Pete how to surf, and he is the smartest guy Pete knows.
Pete's Mom & Dad
Pete's mom and dad help Pete keep his cool. They take care of Pete in lots of ways, including practicing baseball with him, driving him to guitar lessons, and helping him get ready for school.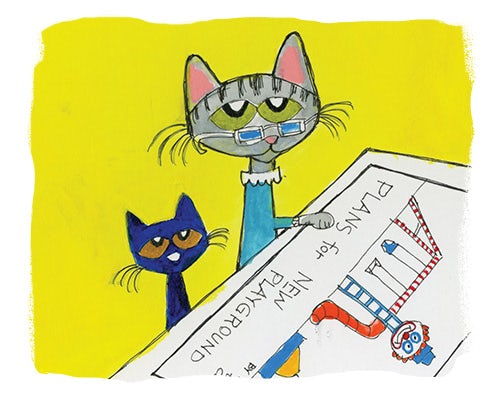 Principal Nancy
Principal Nancy is Pete's school principal.
Mr. Ted
Mr. Ted is Pete's bus driver.
Marty
Marty is Pete's monkey friend.
Mrs. Gold
Mrs. Gold is the crossing guard.