Pete the Cat: Sir Pete the Brave
by James Dean, Kimberly Dean, illustrated by James Dean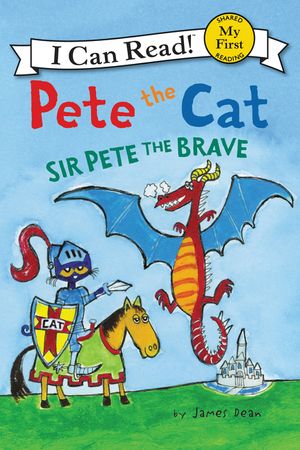 New York Times bestselling author and artist James Dean brings readers a new story about the most gallant cat around—Pete! This time Pete is a knight on an adventure to save a pal in Pete the Cat: Sir Pete the Brave.
When Lady Callie, the most awesome harpist in all the land, goes missing, it's up to Sir Pete to save her. But when he ends up trapped in a dragon's lair, Lady Callie might have to do the saving.
Pete the Cat: Sir Pete the Brave is a My First I Can Read book, which means it's perfect for shared reading with a child.
Publisher:
Imprint: HarperCollins
Format: eBook
On Sale: 06/28/2016
ISBN: 9780062404237
ISBN10: 0062404237
ISBN13: 9780062404237
Trimsize: Trim size data not found for this book.