Pete the Cat: My First I Can Draw
by James Dean, illustrated by James Dean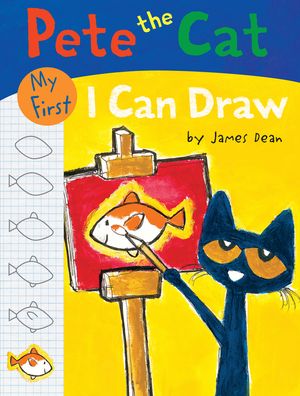 For the first time, New York Times bestselling author and artist James Dean brings us a fun drawing guide for young artists to enjoy.
Kids will enjoy following the easy step-by-step diagrams to re-create Pete and their favorite stories. The diagrams become appropriately a little more challenging as the pages go on. This 160-page activity book is packed with everything from the world of Pete the Cat that aspiring artists will want to draw, from Pete, his rockin' band of friends, dinosaurs, trains, surfboards, and even Pete's famous shoes!
With this fun paperback activity book, young fans and budding artists will master how to draw the grooviest cat around!
Imprint: HarperFestival
Format: Paperback
On Sale: 10/04/2016
ISBN: 9780062304438
ISBN10: 0062304437
ISBN13: 9780062304438
Trimsize: 8.000in x 10.000in x 0.000in