Pete the Cat: Robo-Pete
by James Dean, Kimberly Dean, illustrated by James Dean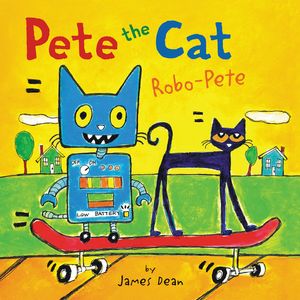 When Pete's friends don't want to play the same games as he does, Pete has a great idea—he'll build a robot that's just like him! But when Robo-Pete gets a little out of control, Pete realizes the best thing about his friends is that no matter what they like to play, it's always fun when they're all together.
Don't miss this Pete the Cat storybook by New York Times bestselling artist James Dean!
Publisher:
Imprint: HarperFestival
Format: eBook
On Sale: 10/06/2015
ISBN: 9780062304285
ISBN10: 0062304283
ISBN13: 9780062304285
Trimsize: Trim size data not found for this book.