Pete the Cat: Twinkle, Twinkle, Little Star
by James Dean, Kimberly Dean, illustrated by James Dean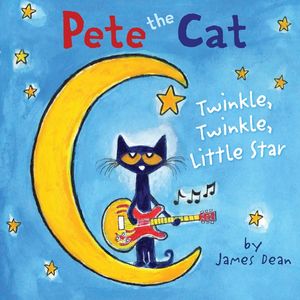 Join Pete in New York Times bestselling artist James Dean's Pete the Cat picture book series as he stars in the classic nighttime song "Twinkle, Twinkle, Little Star." Pete the Cat fans new and old will delight as Pete sings about the stars up above in this rendition of a favorite children's bedtime song.
Publisher:
Imprint: HarperFestival
Format: eBook
On Sale: 05/27/2014
ISBN: 9780062304179
ISBN10: 0062304178
ISBN13: 9780062304179
Trimsize: Trim size data not found for this book.