Pete the Cat and the Bad Banana
by James Dean, Kimberly Dean, illustrated by James Dean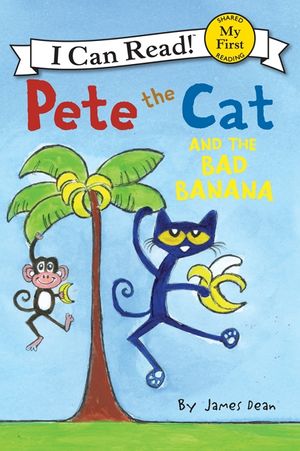 New York Times bestselling author and artist James Dean brings readers along for a hilarious ride with Pete the Cat!
Pete the Cat bites into a bad banana and decides that he never, ever wants to eat another banana again. But Pete really likes bananas! Will a rotten bite ruin Pete's love for this tasty fruit?
Pete the Cat and the Bad Banana is a My First I Can Read book, which means it's perfect for shared reading with a child.
Publisher:
Imprint: HarperCollins
Format: eBook
On Sale: 09/30/2014
ISBN: 9780062303844
ISBN10: 0062303848
ISBN13: 9780062303844
Trimsize: Trim size data not found for this book.