Pete the Cat and the Tip-Top Tree House
by James Dean, illustrated by James Dean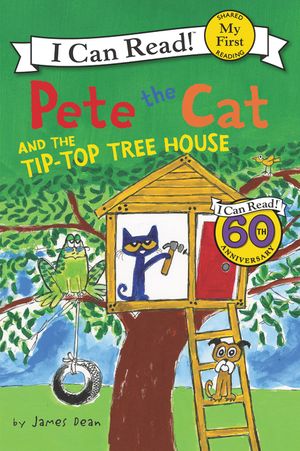 New York Times bestselling author and artist James Dean takes readers along for a fun, groovy adventure with Pete the Cat!
In Pete the Cat: Tip-Top Tree House, Pete invites all of his friends over to spend time in his tree house. When they climb up, they realize the tree house is not big enough to fit everyone! They all work together to build the coolest tree house ever.
Pete the Cat: Tip-Top Tree House is a My First I Can Read book, which means it's perfect for shared reading with a child.
Publisher:
Imprint: HarperCollins
Format: eBook
On Sale: 05/02/2017
ISBN: 9780062404336
ISBN10: 0062404334
ISBN13: 9780062404336
Trimsize: Trim size data not found for this book.