Pete the Cat: Snow Daze
by James Dean, illustrated by James Dean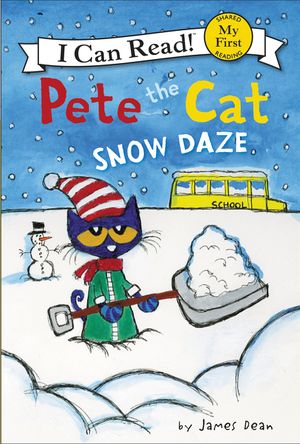 New York Times bestselling author and artist James Dean brings readers along for a fun, surprising, snowy adventure with Pete the Cat!
In Pete the Cat: Snow Daze, school is canceled, and Pete cannot wait to play in the snow with all his friends. Imagine a day filled with snowball fights, hot chocolate, snowcats, and more. But when the next day and the day after that are all snow days, Pete comes to a sudden realization—it is possible to have too many snow days.
Pete the Cat: Snow Daze is a My First I Can Read book, which means it's perfect for shared reading with a child.
Publisher:
Imprint: HarperCollins
Format: eBook
On Sale: 10/04/2016
ISBN: 9780062404275
ISBN10: 006240427X
ISBN13: 9780062404275
Trimsize: Trim size data not found for this book.