Pete the Cat: The Wheels on the Bus Board Book
by James Dean, illustrated by James Dean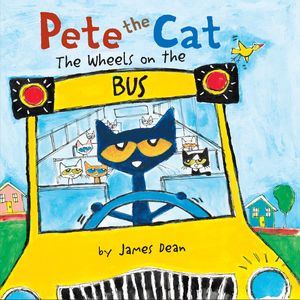 New York Times bestselling artist and author James Dean adds a groovy beat to his cool adaptation of "The Wheels on the Bus" with Pete the Cat. Hop on board with Pete and his friends as they sing the classic school bus tune. Fans of Pete the Cat will love singing along with Pete in this groovy rendition of this favorite children's song.
Now in board book format, perfect for little hands!
Imprint: HarperFestival
Format: Board book
On Sale: 06/23/2015
ISBN: 9780062358523
ISBN10: 0062358529
ISBN13: 9780062358523
Trimsize: Trim size data not found for this book.