Pete the Cat and the Missing Cupcakes
by James Dean, Kimberly Dean, illustrated by James Dean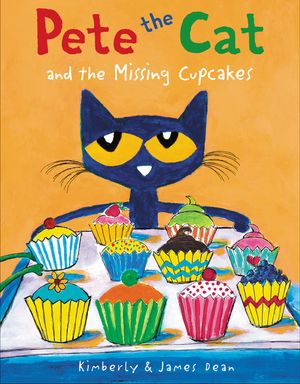 From the bestselling Pete the Cat series, help Pete and his friends find the missing cupcakes!
Pete the Cat and his friends are busy as can be baking cupcakes for a party, and Pete can't wait to perform with his groovy band. But some of the cupcakes have gone missing! Who could have taken them?
In this hardcover picture book adventure by New York Times bestselling authors James and Kimberly Dean, Pete and the gang solve the mystery of the missing cupcakes and learn that it's cool to be kind.
The Pete the Cat fun never stops—watch the groovin' video online!
Related Activities
Imprint: HarperCollins
Format: Hardcover
On Sale: 10/04/2016
ISBN: 9780062304346
ISBN10: 0062304348
ISBN13: 9780062304346
Trimsize: Trim size data not found for this book.