Pete the Cat's Sing-Along Story Collection
by James Dean, illustrated by James Dean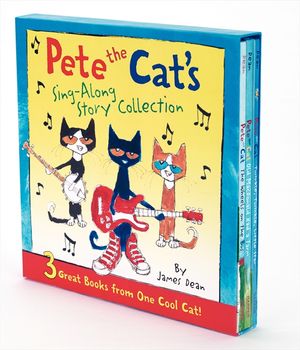 Sing along with Pete the Cat in New York Times bestselling artist James Dean's three supercool adaptations of classic favorites. In Pete the Cat's Sing-Along Story Collection, head to school with Pete and his pals in The Wheels on the Bus; hang out on the farm with Pete in Old MacDonald Had a Farm; and join Pete in the perfect bedtime song Twinkle, Twinkle, Little Star. Fans of Pete the Cat will delight in this box set of groovy children's songs books all featuring Pete!
Imprint: HarperCollins
Format: Hardcover
On Sale: 09/23/2014
ISBN: 9780062304209
ISBN10: 0062304208
ISBN13: 9780062304209
Trimsize: Trim size data not found for this book.