Pete the Cat: Play Ball!
by James Dean, illustrated by James Dean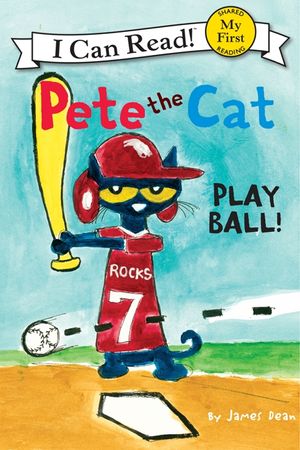 Pete the Cat has a mitt, a ball, and a bat. He's ready to play baseball! Pete's team, the Rocks, is playing the Rolls. But when things don't go Pete's way, will he get upset?
Cheer on Pete as he tries his best and brings his signature groovy attitude to the game of baseball.
Imprint: HarperCollins
Format: Hardcover
On Sale: 02/26/2013
ISBN: 9780062110671
ISBN10: 0062110675
ISBN13: 9780062110671
Trimsize: 6.000in x 9.000in x 0.375in